FedEx Office Fourth Course
What is the Fourth Course Certificate and how can I get a one? Many restaurants offer a FREE additional "Fourth Course" dinner menu item when you present your Fourth Course Certificate. Beginning July 10, spend $10 or more at a FedEx Office location in DFW to receive a Fourth Course Certificate at the register with your qualifying receipt. Check out restaurants offering the Fourth Course on the official DFW Restaurant Week list.
Sample Certificate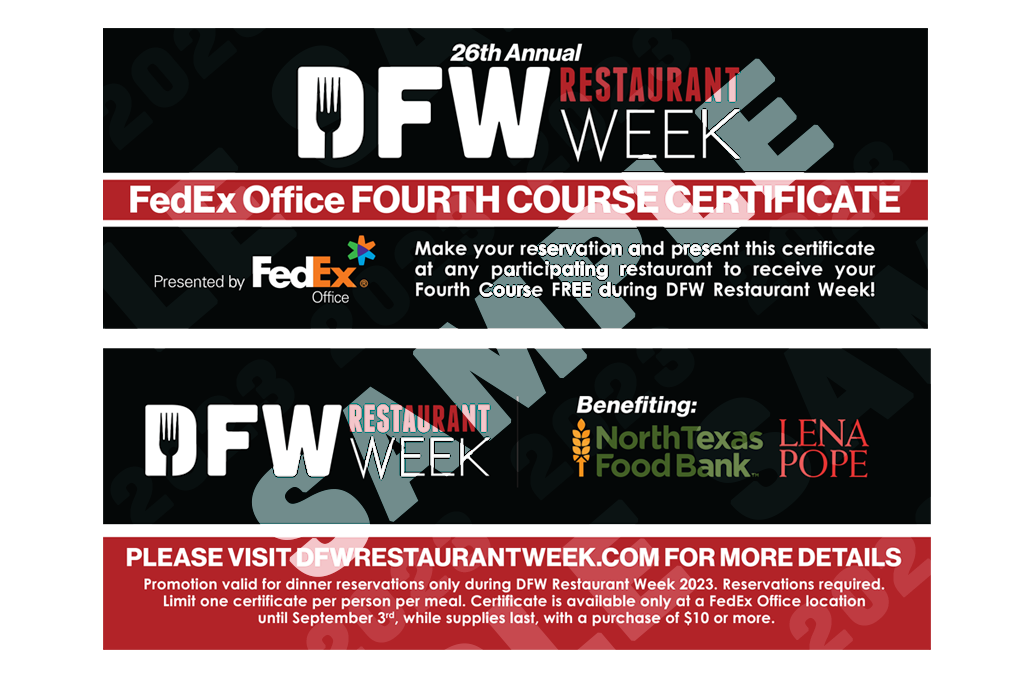 Check Out Which Restaurants Are Serving A FedEx Fourth Course.