2022 STAR RESTAURANTS
Last summer North Texans dined out for a cause with DFW Restaurant Week 2022, raising $402,547 in charitable donations benefiting the North Texas Food Bank (NTFB) and Lena Pope. The campaign also generated much needed business for local restaurants post pandemic and is recognizing top participation with the announcement of its annual DFW Restaurant Week Star Restaurant Awards presented by Beef Loving Texans (Texas Beef Council).
Nearly 100 restaurants around the Metroplex participated in DFW Restaurant Week 2022, donating 20 percent of the price of each prix fixe lunch or dinner purchased. Restaurants in the Dallas area raised $253,970 for NTFB, and Tarrant area restaurants raised $148,577 for Lena Pope in Fort Worth.
We want to extend our sincere gratitude to both the restaurants and diners who took part in DFW Restaurant Week last year and are looking forward to see what this year may hold.
restaurants
Dallas County Area 2022 Star Restaurants
Tarrant County Area 2022 Star Restaurants
2022 DFW Restaurant Week Newbie of the Year Award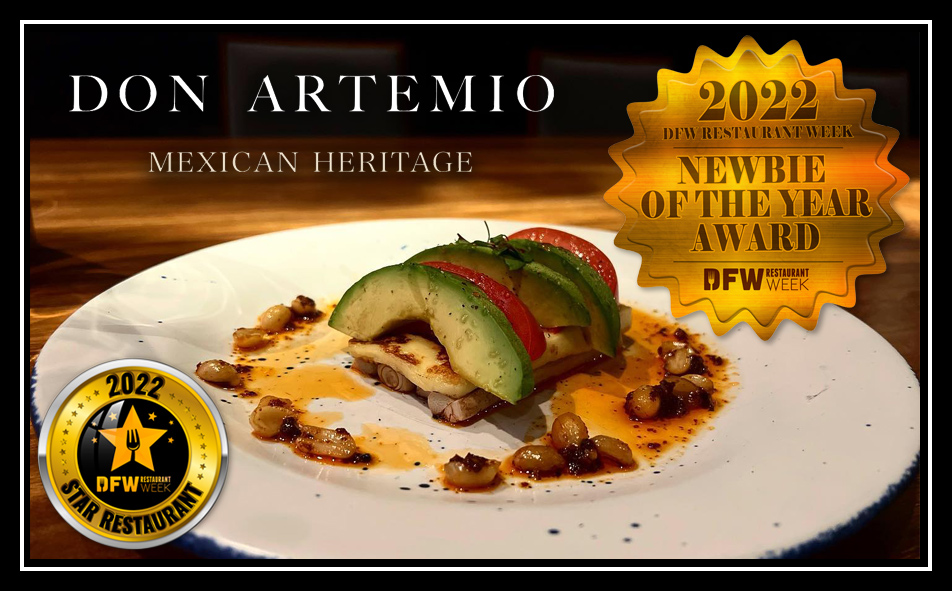 Don Artemio Mexican Heritage is recognized with the DFW Restaurant Week 25th Anniversary Star Restaurant Newbie of the Year Award. This first-time participant demonstrated extraordinary enthusiasm and support for Restaurant Week and Tarrant area charity partner Lena Pope during the 2022 event.